Rosses Point (County Sligo)
Search Ireland Fun Facts: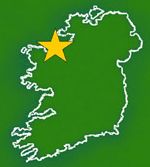 Rosses Point, also known as County Sligo Golf Club

This beautiful course in a lonely setting offers an esthetic experience anyone would love, and a golfing experience that isn't for the faint-hearted. In a country known for windblown courses, the ocean wind at Rosses Point stands out as particularly fierce, often forcing you to aim 50 yards or more into it to have any hope of producing a straight shot. The most famous hole is the 17th, a long par 4 that requires a second shot drastically uphill to the green. As on many Irish links, the medium-length holes seem to create the hardest tests. If you can accept bogies gracefully, you'll enjoy joining the parade of golfers stretching from Walter Hagen to Tom Watson who have journeyed to this northwest corner of Ireland to test themselves at Rosses Point. Some of them have whispered that it's the best course in the country.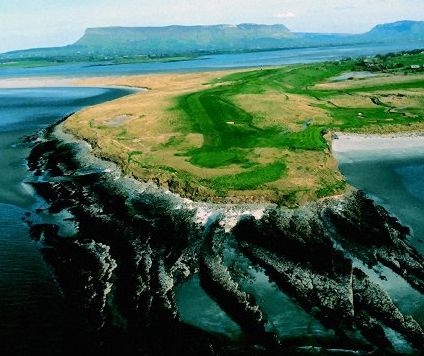 Photo used by permission of County Sligo Golf Club